PhotoBulk
Lite


Free watermark photo editor

PhotoBulk Lite is a Free version of a popular watermarking app with batch image processing capabilities. It allows you to put Text watermark on any number of photos in a single click. Now you can protect your digital rights in open Internet with an easy and completely free tool in a matter of seconds.

Available for Mac OS 10.10+

Get more image editing options with a powerful

PhotoBulk 2
Text Watermark
Protect your images with a unique text watermark
Create your own watermark with a variety of settings: choose Font, its Style, adjust the Opacity and the Color of the text, control angle and position of your logo in a live-preview box.
Typeface
Choose Font and its Style: Bold, Italic, Underline.
Size
Control Size and Position of your logo.
Color
Set Color and Opacity level of the text.
Angle
Rotate and move your watermark for the best fit.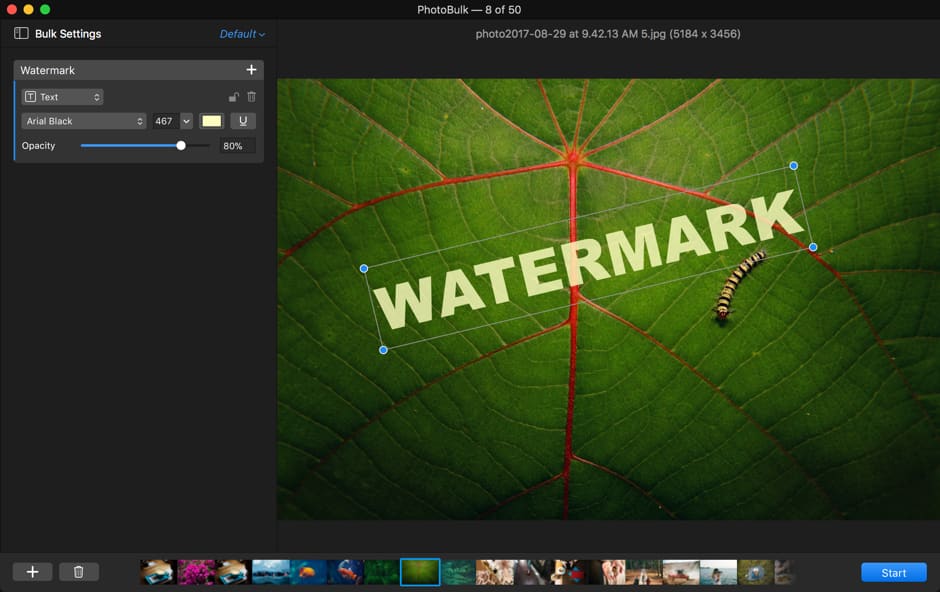 Text watermark is not enough?
Get more options with PhotoBulk 2!
PhotoBulk 2 is a bulk image editor that lets you add multiple text/image watermarks, resize, optimize, rename and convert hundreds and thousands of images in just one click. As well as control their metadata.

With wide variety of settings you can create a completely unique personal logo, and also optimize size, dimensions and name of your images for various needs and resources.
"After you've adjusted your image parameters, PhotoBulk will do the rest of the work, processing your batch and exporting the images to the location of your choosing."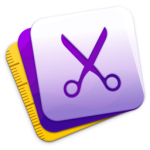 PhotoBulk Lite
This Image Editor for Mac is fully compatible with macOS 10.10 and later. Requires 13.0 MB free space, latest version 2.3.279. Released 5 May, 2021.