5 apps to resize image without losing quality and bulk rename photos
How to resize image without losing quality? Why to rename photo? Just admit, that when you start doing something for the first time such "Why" questions arise every single minute. We can compare ourselves to the kids that explore the world for the first time. So, how to resize an image on Mac? And what is the best file renamer Mac solution? And the most important why to resize and to rename files? Let's try to find the answer to these questions.
Thanks to modern technology, today every single smartphone has a high-quality camera that allows you to take high-resolution photos. While the cameras from our mobile devices are getting better and better year by year, the bandwidth of our channels is getting wider. However, it doesn't mean that you should upload giant photos to the Internet in their original quality. Not always when uploading a picture on a forum, a social network you are to provide the maximum quality. On the contrary, in most cases, the excessive weight of images only can have a bad effect on its display and slows the site. Therefore, it is best to pre-prepare the files, which may include changing their size and compression with the help of an image resizer Mac solution.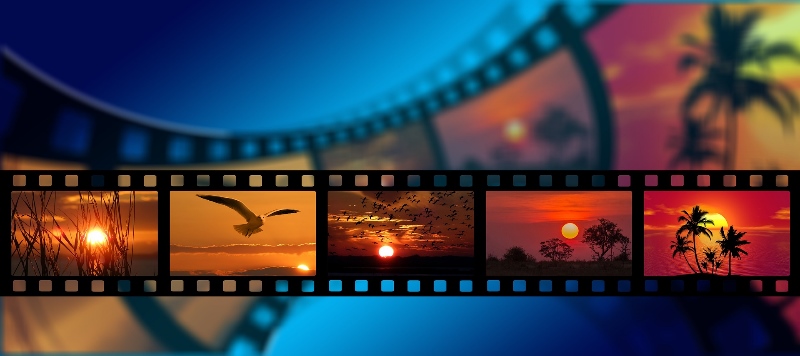 As we take photos of almost everything we eat, drink, see, etc, we have tones of the files that makes it difficult to find the necessary photo and to have everything perfectly sorted on our computer. Here to rescue can come an app that would allow you to rename photo in bulk in order not to waste time doing this one by one. Below you will find 5 solutions that meet these requirements as well as provide you with additional set of features you would like to use while editing your photos. Read, check them out and find the most suitable for you.
How to resize image on Mac as well as rename photos in bulk
With PhotoBulk you will no longer ask yourself such a question as "How to resize a photo on Mac in the easiest way?" as the app can do it in mere seconds. Besides, the app has a user-friendly interface, allowing you to make editing using simple and intuitive controls. The app offers 5 possible variants of resizing a photo, namely: by width, by height, by maximum size, according to the desired percentage value, or specify the desired dimensions. In order to help you to organize the photos on your Mac, PhotoBulk offers renaming feature. The most important is that you can edit photos in bulk thus saving time and nerves. In addition to the mentioned above features, with this app you can convert images to any popular file format, optimize the photos without losing the quality and add multiple watermarks thus protecting your images from a theft. Due to the preview window, you can check all the settings before saving them.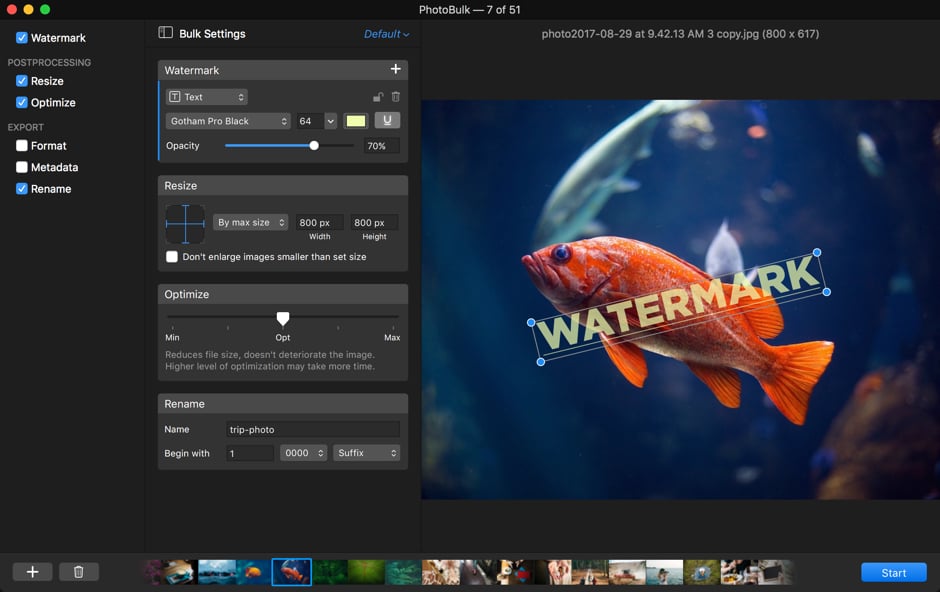 XnConvert is a cross-platform utility for converting and processing digital images. In general, the program "understands" and can work with more than 500 graphic formats, including RAW, multi-layer PSD, etc. Besides that, 70 of them are available for conversion. In total, this image resizer Mac solution can perform more than 80 different operations. Let's list the most notable features of the application. XnConvert supports resizing, cropping, overlaying text, watermarking, reflection, adding and replacing color with tolerance information, extracting channels, changing depth, deleting metadata, shading, level correction, histogram alignment, brightness adjustment, contrast, exposure control. The most important is that you can process the photos in bulk. In addition, XnConvert maintains a log that provides detailed information about all recent image processing operations.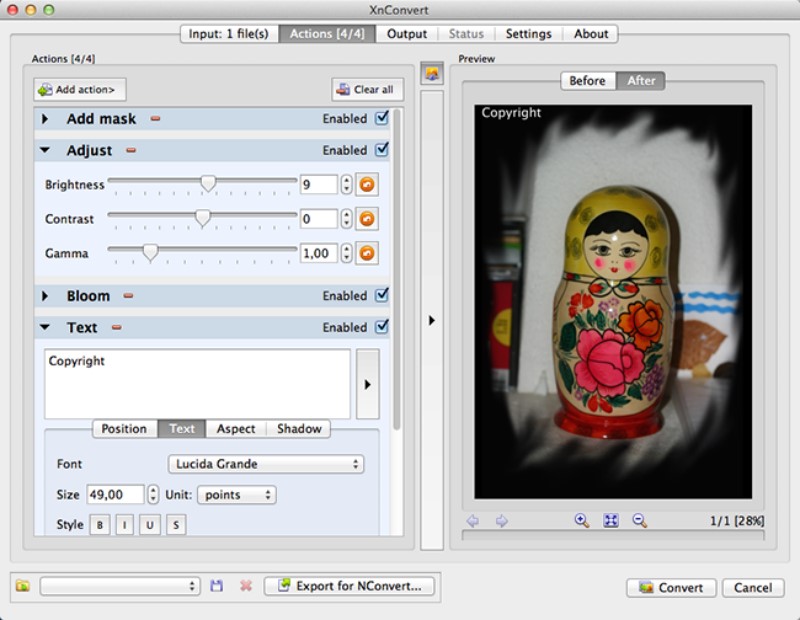 One more popular program that appeals to a lot of people, as it helps them to solve problems without excessive fuss. The program supports .jpg, .bmp, .fig, .png, .tga, .tiff, .webp, and .raw files. Picasa offers a good collection of special effects, for example, gradient toning, sepia, HDR effects, neon and pencil sketches. However, there are no adjustments for these effects. It is also worth mentioning that the app offers several ways to rename photo. In order to resize image Mac users should search for 'Export' button at the bottom. In short, it is a rather handy program that is best for people who want to quickly prepare their photos and automate the process of image editing. However, Google has announced the end of Picasa support.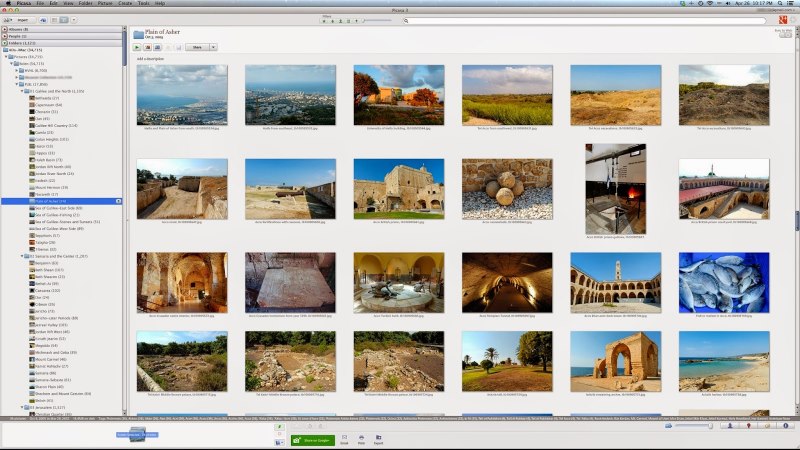 Another image editing tool that offers a lot of features for processing photos all at once. The last but not the lease, the app allows you to publish photos online without leaving its interface. With BatchPhoto you can resize photo on Mac with no hassle and within a couple of minutes. The app supports a large number of formats, including RAW files and offers a large variety of features as photo border, picture frame, watermark, auto-rotate, auto crop, rename photos, etc. In short, the app provides you with approximately 50 features, each of them, in their turn, has its own customizable settings.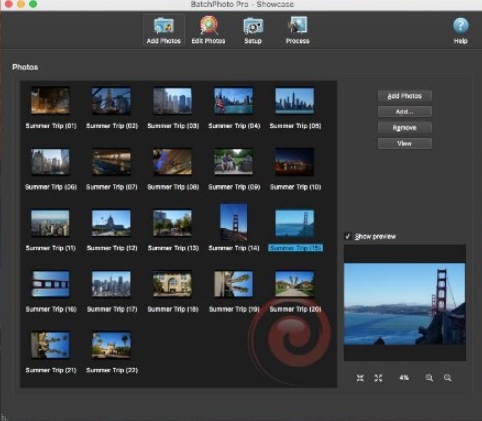 An excellent tool for batch processing of hundreds and even thousands of images. With Sizerox, you can resize, crop, rotate, add watermarks, and even rename image. The app offers you a great variety of features, including drag-and-drop support, ready-made templates for quick photo processing, support for JPEG, TIFF, PNG, and PSD. However, the saving is done in JPEG only. In addition, thanks to the Apple QuickTime you can seamlessly save all the resized images without losing their quality.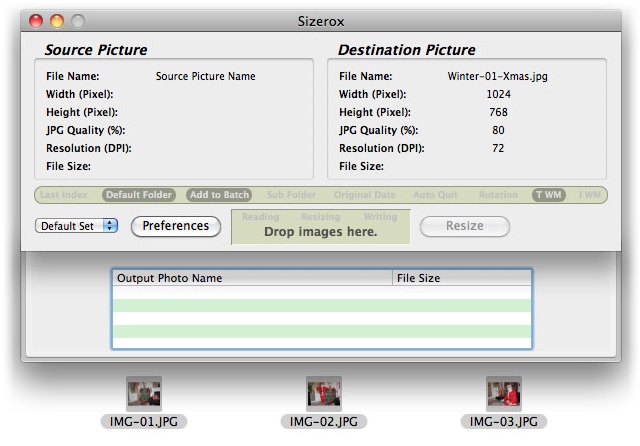 As you can see, for such simple operations as resizing and renaming photos, it's not at all necessary to look for any special programs. So, choose your favorite file renamer Mac solution and have all your images in order and with a help of an excellent photo resizer Mac solution, post them through the Internet without losing a quality. The services listed above will cope with this task no worse.
PhotoBulk
Requirements: OS X 10.10+ ,
12.8MB
free space
Version
2.3.279
(
5 May, 2021
)
Release notes
Category:
Utilities